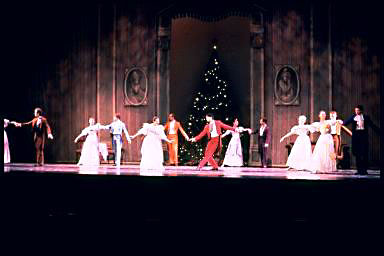 Lighting design for the national tour of the Donetsk Ballet's production of The Nutcracker. Although I have worked on at least 15 different versions of this holiday classic, this was the first production for a foreign company. The Donetsk Ballet is a major professional company in the Ukraine, and was in the States produced by Performing Arts Productions, a presenter of Broadway touring productions. Designed for large road houses throughout the States, the approach dealt mainly with bright, broad strokes, highlighting the world-famous principals with followspots. Adding some colour and variety to the scenery and dancers through templates provided visual interest without taking away from the dance.

---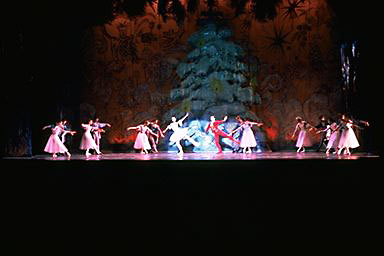 Donetsk Ballet's production of The Nutcracker, Act II.
---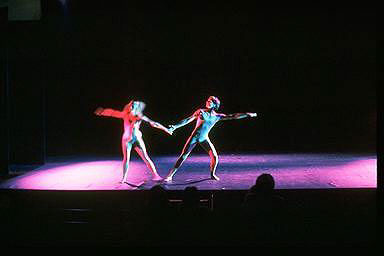 Lighting Design for Nevada Dance Theatre, a professional dance company in Las Vegas. Although primarily a classical ballet company, NDT regularly choreographed modern pieces, which often gives a lighting designer a little more opportunity to play. Here the use of almost complimentary colours highlights not only the dancers bodies and movements; it also reflects the passion and tension inherent in this piece.
return to the TOP