Scenic Design for
American Anthem
for BurnBrae Productions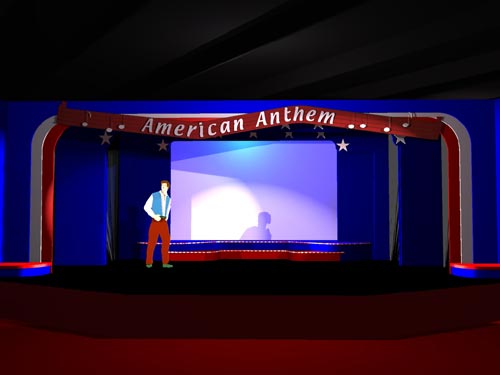 A medely of American patriotic songs, first performed at the Navy Memorial Theatre in DC. The show was re-conceived for a home stand, followed by a National Tour. Designed to be easily mobile, the header and tracking legs allowed a vareity of looks.
1st Portal- solid blue legs, 2 sets of tracking legs ("nebulous", and w/stars)
2nd Portal is a header and the two sets of sliders (one is always onstage, tho how far can be adjusted)
-small platforms DSL & DSR for narration or other isolated solos.
2 steps up on platform upstage- ropelight trim
Shimmer curtain upstage,
Rear Screen projection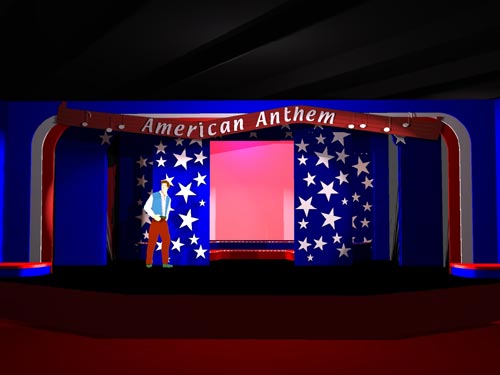 Star Sliders On Stage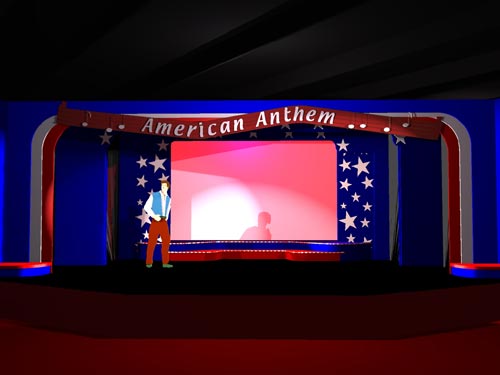 Star Sliders Upstage Only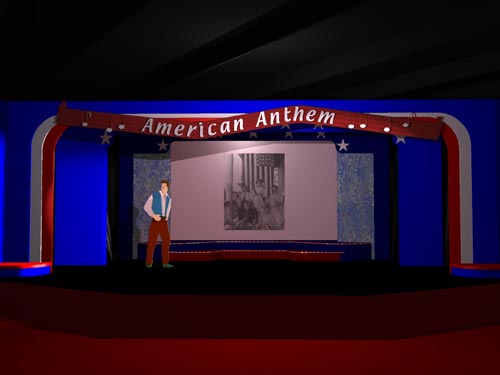 Projection on US RP Wall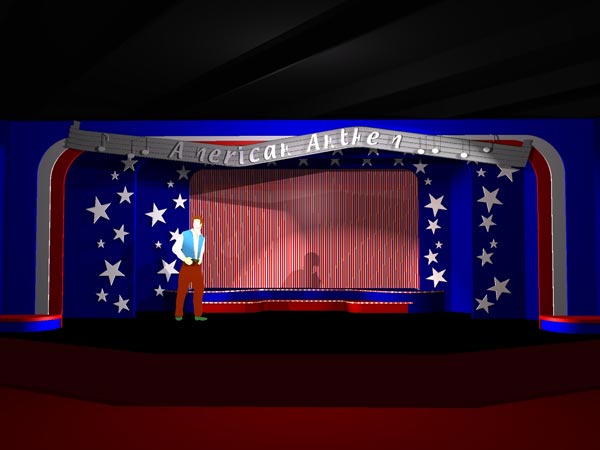 Shimmer Curtain US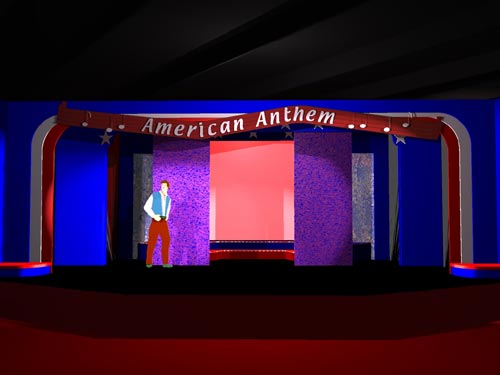 Here's a different "nebulous" look to the slider flats, presented as part of the design process, as were the painters elevation below. We agreed that the solid blue worked best with the star sliders.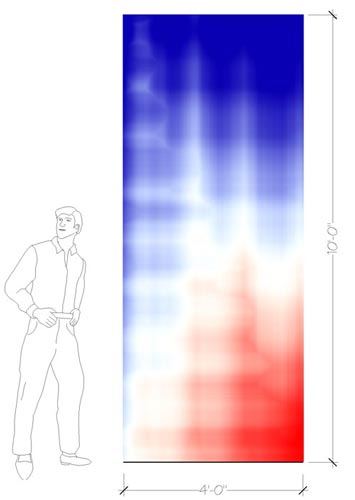 Return to TOP